Turning Pointe Ensemble performs annual Christmas story | News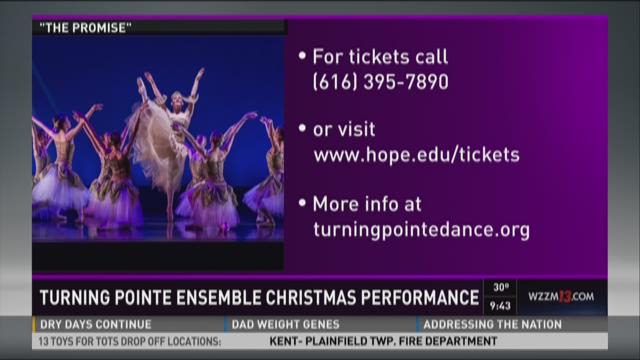 HOLLAND, Mich. (WZZM)-- The Turning Pointe Ensemble is performing their 16th annual Christmas story production this year. The show will have 6 performance dates. The Ballet showcases the beauty of Christmas and it's message.
Shows:
Friday, December 11th at 7:00pm
Saturday, December 12th at 2:00pm and 7:00pm
Friday, December 18th at 7:00pm
Saturday, December 19th at 2:00pm and 7:00pm
Performances are at the Knickerbocker Theatre at 86 E. 8th St, in downtown Holland.
Tickets can be purchased by calling (616) 395-7890 or visiting the Hope ticketing website. They are $15 for students and $19 for adults if purchased in advance. They are $17 for students and $21 for adults if purchased at the door.
You can learn more about the performances here.